Yep, I love clean carpets!
It is amazing how easily our light, tan carpet gets stained with 4 kids, a husband and dog running through all the time. I usually try to clean them by hand, scrubbing with a vinegar and water mixture, but we were to the point where I thought we needed new carpet or it needed to be cleaned by a carpet cleaner. I love my hubby and he knows how to make me happy, so he went to Home Depot to rent the carpet cleaner for under $20 and we now have beautiful, clean carpet again. I'm so thankful that he's willing to fix the little things for me when I mention them.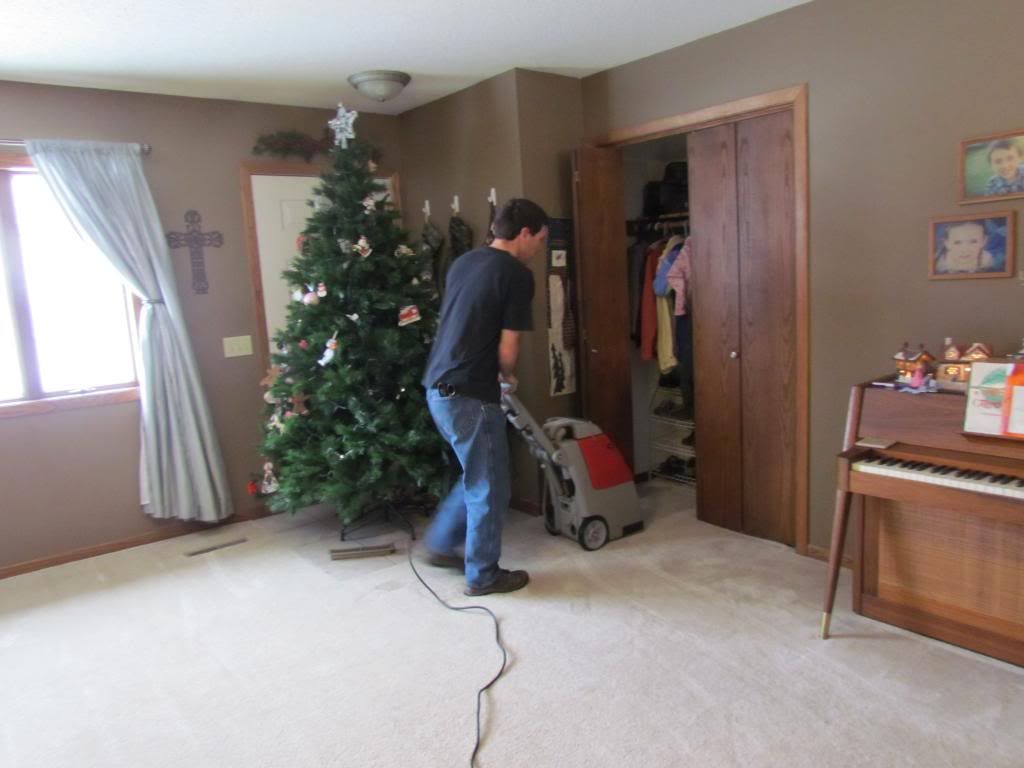 I'm also thankful that he has worked at saving money for us to take our dream Hawaii vacation for our 15th year anniversary coming up in August. Our vacations usually involve driving back to Kansas to visit family, so taking a trip just the two of us, to a beautiful destination is going to be amazing. This will only be our 3rd trip without kids in 15 years. We stayed at the WI Dells for a night before we had Kaylee (with a free night stay voucher) and Shawn took me to Door County for our 10 year anniversary before we had Kassidy.
Thank you Shawn for taking care of us!