After visiting my family for a week, we travelled two hours further South to stay with Shawn's parents while we visit their family. We're always glad when every one's schedules work together and all the grand kids can visit.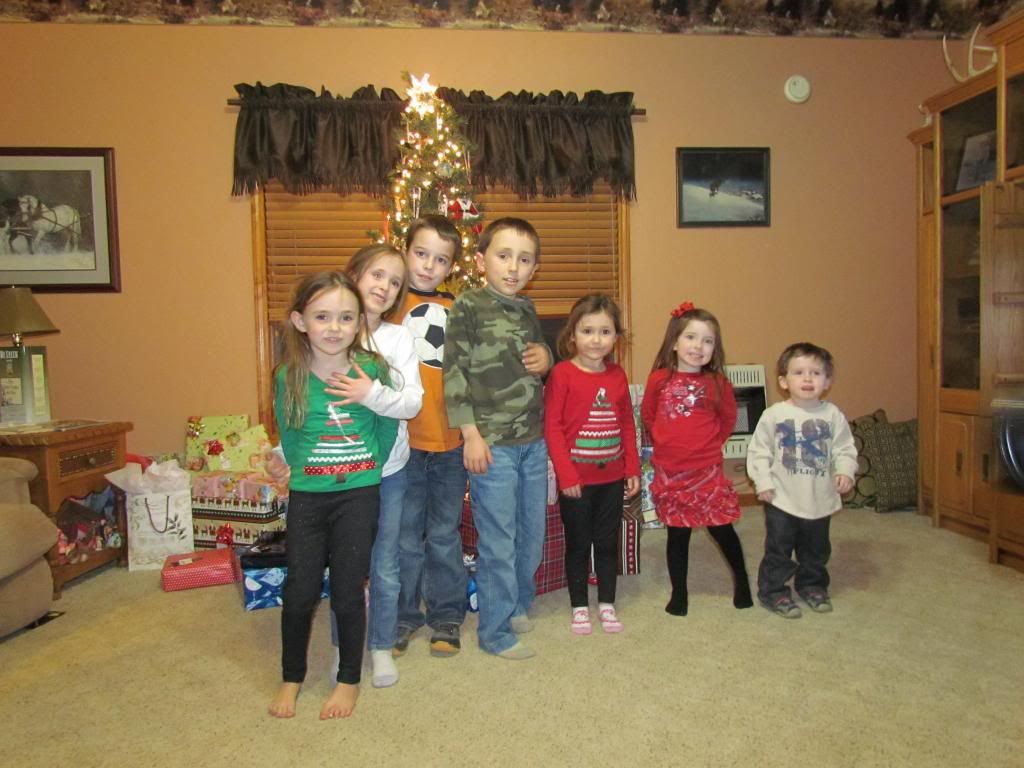 All the K Cousins where ready to open presents.
We have Kaylee, Karolyn, Kelton, Kolsen, Kassidy, Katie and Konnor.
The girls helped Nana Yvette make some pies and cakes.
Karolyn had to share some treats with the horses for Christmas.
It snowed in Kansas and Papa Bruce had to got out the sled to pull behind the gator. The kids had fun riding on the sled and in the gator.
We all helped build a snow fort. Notice all the dry dirt and grass that clung to our snowballs. I guess the drought is still here.
Papa Bruce also painted all the grandkids' faces to look like rodeo clowns.
All the kids loved running around in Papa's clean shop building on the bikes, trikes and stick horses.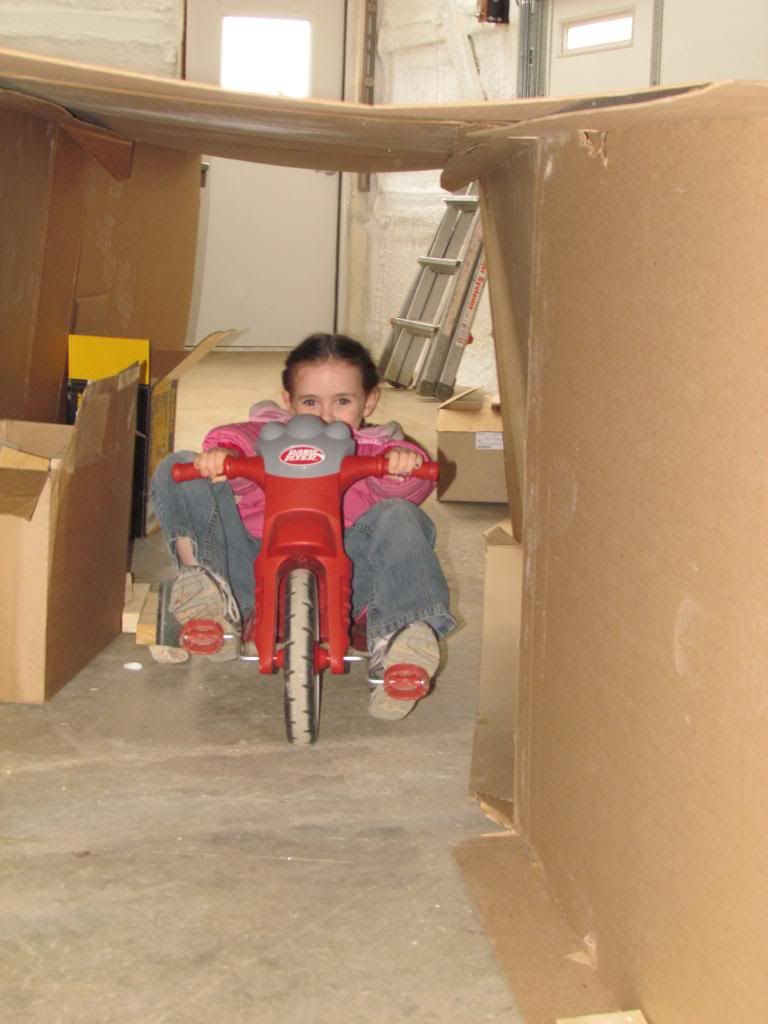 Kaylee riding the trike through a cardboard tunnel.