After two weather related cancellations, Kaylee finally got to put on her winter dance recital. It was a bit more laid back that the original program since it was delayed by a month, but we thought Kaylee did a fantastic job and she had fun doing it.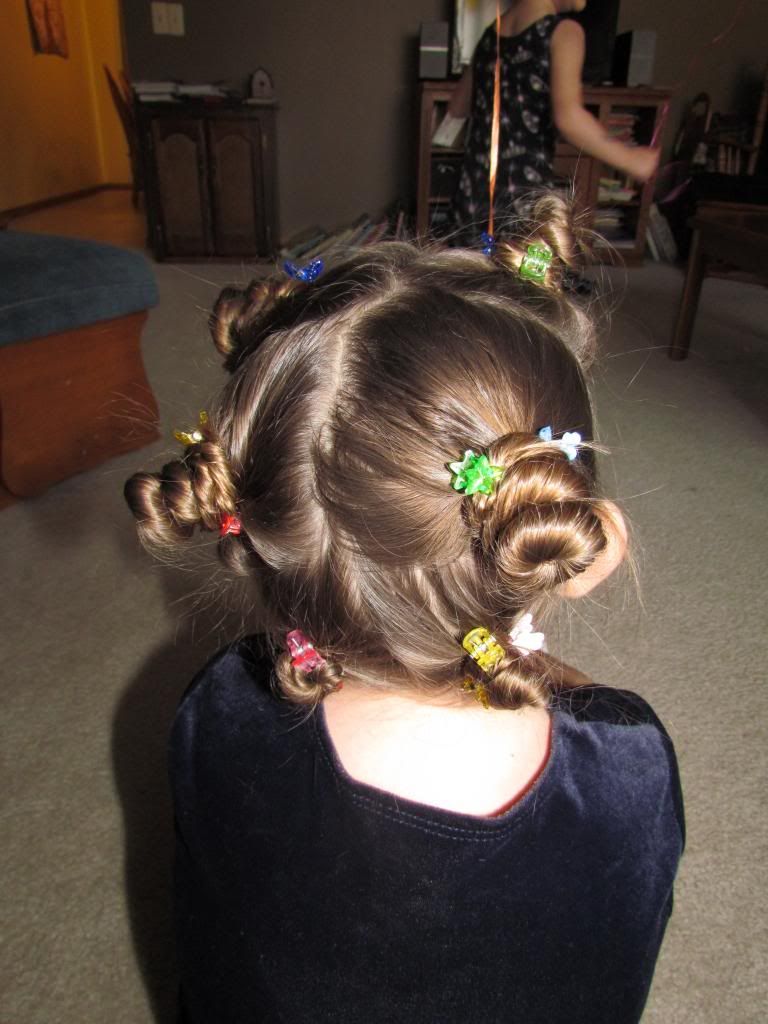 Kaylee's dance teacher wanted all the girls to have curly pony or piggy tails. If you know anything about Kaylee's hair you know it is STICK straight, just like her mom's, so we did six buns during the day to make it curly.
The buns turned her straight hair into a big curly mass!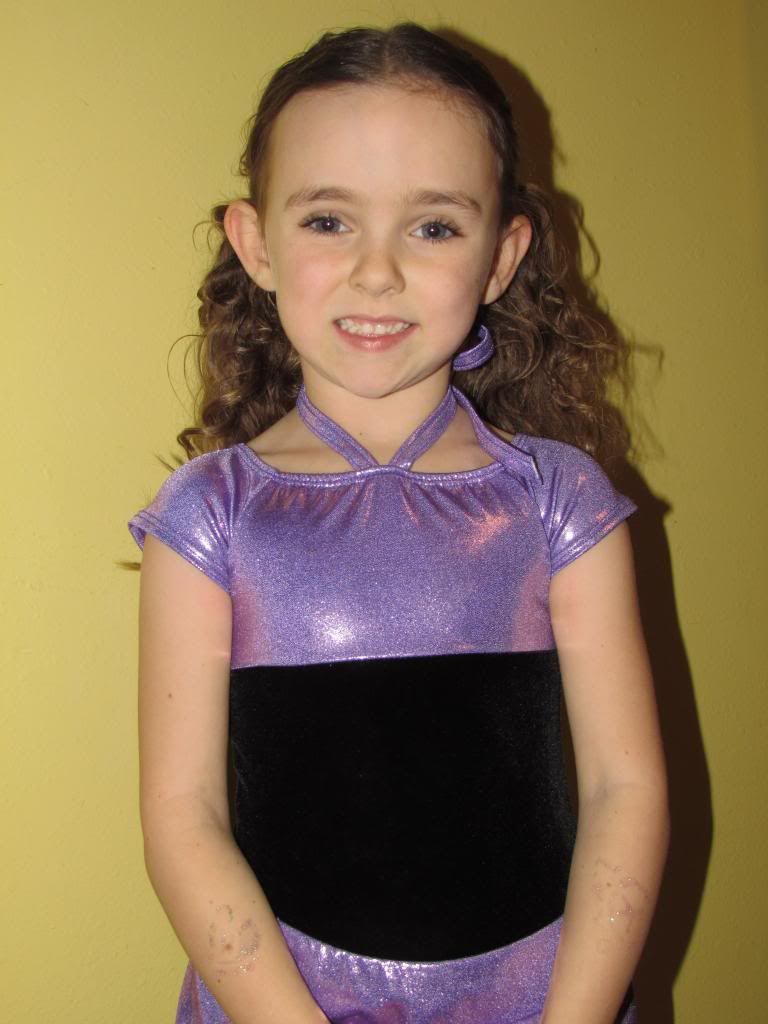 She had a wonderful time this semester with her dance class.
She asks every day if it is the day to go to dance class.
Here is the new song she performed.
She had the biggest class up there with 25 girls.